About Christian Brothers Roofing
Affiliations & Accreditations

Recent Testimonials
"We had a new roof installed in February 2016. The price was reasonable and service was excellent! The office..."

Monica P. of Gainesville, GA

"We used Christian Brothers for our new roof. We were very happy with them. When some shingles started to..."

Monica M. of Gainesville, GA
Christian Brothers Roofing offers high-quality roofing services you can trust. As a well-established, family owned and operated company, we can't wait to welcome your family into our own as we work on your roof repair needs.
We pride ourselves on the fact that our business has grown mostly through word of mouth and customer referrals because it means we're doing our job right. We always seek to treat our customers with the highest levels of care and respect!
If you're looking for exceptional roofing services and customer care to match, you've come to the right place!
About the Owner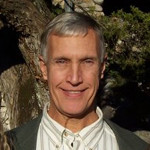 Owner Rick Olson has been involved in the roofing industry since 1983
Affectionately referred to as "the old man", Rick Olson is the owner of Christian Brothers Roofing. A graduate of Northwestern University and a Naval officer in Vietnam, he began building new homes in Atlanta in 1978, eventually growing to build 100+ homes a year. And as a part of the Board of Directors of Georgia Homebuilders Association and the President of Gwinnett Homebuilders, he has an understanding of construction that proves invaluable in this industry.
Rick describes Christian Brothers Roofing as a faith-based, family-owned business. "It's not just our name, it's the way we live" is our guiding principle. Rick doesn't aim to be the biggest company in Atlanta because we would lose the personal touch that makes our customers special. While Rick doesn't climb as many roofs as he used to, he is proud that he personally looks at every roof that we install. Customer care and service are the guideposts that he expects all of his staff to embrace.
Outside of work, Rick sings with his choir and a men's gospel group, and he has been blessed to participate in construction mission trips with his church in many parts of the world. The titles that he is most proud of are: Dad, Grandpa, Christian, Veteran.
Our Values
Here at Christian Brothers Roofing, "treating our customers like we would want to be treated" is our most important value. By living and working by the Golden Rule, we can provide exceptional, reliable service to all of our customers.
Community Outreach
Christian Brothers Roofing isn't just the name of our business - it is the way we do business and the way we live. We've worked with GAF on the Roofs for Troops program. We've also donated roofs and roofing materials to local churches and schools, providing these institutions with needed infrastructure work so that they too can continue to provide support for the community. Christian Brothers Roofing also has a team that is active in the annual Relay for Life campaign.